Do you feel HOPELESS that things can't get better?
Trying to feel better can be exhausting.
You struggle to know what to do.
You feel like isolating yourself is the best option right now.
You're waiting for that spark of motivation to come back.
This program is the real deal.
Most people have learned that to reduce depressive symptoms, they just need to socialize more and exercise. While this is important, it's just not that easy. This program works because:
It teaches the correct way to handle depressive symptoms.
Treatment skills learned can be used daily.
The videos are engaging and easy to understand.
Using the provided worksheets keeps you motivated.
Everything can be rewatched as many times as you'd like.
Join now
Treatment is a lot easier than you think.
By simply following the right strategy and step by step by guidance, you can feel confident in having the tools to rise from depression.
13 engaging videos
Each video is jam packed with treatment information to help you understand your depression and create new habits and routines. Each video is 5 to 12 minutes in length. They are engaging and give you exactly what you need.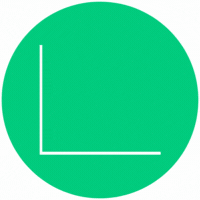 Step-by-step formula
The course is tailored to give you instructions on how to build confidence and motivation in yourself. It is the same treatment I teach those I see in my office every day.
Worksheets
To keep yourself engaged, you'll be using a series of worksheets that help track your symptoms, give yourself grace, learn to change routines, and make many behavioral changes towards success.
Evidence based treatment
I only talk about evidence-based treatments including cognitive behavioral treatment, mindfulness, radical acceptance, and behavioral activation.
Written instruction
It's important for you to understand your depression and its functions. Each video includes written instruction for more precise learning.
Supportive community
Learn to build a supportive community of individuals you can trust. Ask questions and give and receive support!
HOW IT WORKS
This is where the magic happens.
The Videos
Why do I have depression?
It's important to know why you have depression. Without this knowledge, individuals continue to follow the same patterns. We do a deep dive into helping you understand yourself and the depression you feel.
The cycle of depression
Did you know depression has a cycle? It's essential to understand these patterns so we can break them. As we go through this cycle together, you'll be able to identify the common pitfalls that keep you stuck in this endless loop.
Are medications right for me?
The good old question of whether medications are right for you or not. Let's go through the benefits and disadvantages of starting medication. Learn which are most beneficial and be more confident when presenting your concerns to a prescriber.
Awareness Training
We're going to track depressive symptoms throughout the month, so you can identify negative patterns to know what to change and focus your efforts on.
Your physical self
Our bodies are amazing. If we don't treat them right, they tend to not treat us right. We'll go through what physical changes we can make each day that teach our brain that we are worth the effort. Not only does this build confidence to make these changes, but helps to drastically reduce depressive symptoms.
Challenge negative thinking
We know that the way we think is going to be the way we feel. We'll go over recognizing your unhelpful and negative thinking and use the provided worksheet to actually challenge them. This retrains your brain to see life in a whole new light.
Behavioral activation
Depression loves to live in the same routines. Let me teach you how to change what you do throughout the day step-by-step and create new positive habits. Following these goals, you may learn to make new friends, connect more with others, and live life exactly how you want to live it.
Radical acceptance
With our negative thinking, we often get stuck not accepting life as it is. Throughout this video and worksheet, you'll learn not only to accept situations in life but learn to think through it in a whole new way. We can learn to accept the bad that comes our way, it's just having the tools to do so.
Self-compassion
It's easy to say, "love yourself", but it's not easy. Self-compassion is a tricky thing. It takes a lot of effort and behavioral changes. Let me teach you how to give yourself a break and allow you to give yourself the benefit of the doubt.
Being assertive
Being assertive and acting in a way that shows confidence is the opposite of what depression wants. I'm going to show you how you can be more assertive in your life and take control in areas that feel out of control.
Gratitude
We don't have to wait until Thanksgiving to be grateful. Science has proven that gratitude, done in the right way, can literally change our brain structure and the way we feel. Using the provided worksheet, you'll spend time noticing the good around you daily.
Mindfulness
Guess what? Depression tends to live in our past memories or it's in the hopeless feelings about the future. Let me teach you how to live life right now. That's where joy can be felt. Going through the exercises provided, you'll learn to enjoy what is around you and feel more positive emotions.
Setting up a roadmap for success
As we're coming to an end, I want to make sure you've set up your foundation. You have the habit tracker, you have all the tools, and now it's time to implement them. Let's set up a daily routine to change your life and those negative patterns that have been holding you back.
The Worksheets
Track depression
Challenge negative thinking
365 ideas to change behavior
Habit tracker
Mindfulness Practice

Accepting reality
Change daily behaviors planner
Daily gratitude planner
BONUS 🎉 : 100 Journal ideas
MEET YOUR INSTRUCTOR
Nathan Peterson
Nathan is a licensed OCD specialist who has helped hundreds recover from depression, OCD, and anxiety through his own private practice and online.

He has devoted his career to spreading mental health awareness through his YouTube channel with millions of views.

He knows what works and what doesn't work when it comes to treating depression and wants the best for those who suffer.

He is considered a kind and compassionate individual who spreads joy to those he works with, bringing humor and making those around him feel less alone.
"I was hesitant to start a depression course, but I am so glad I did. It provided me with the tools and understanding I needed to jumpstart my depression recovery and start living my life again."
- Roger F.
"Purchased this for my child with is struggling with depression. We went through the videos together and the worksheets. We still use them every day to build new habits. Highly recommended!"
- Pauline S.
"I highly recommend this depression course to anyone who is looking for a safe and supportive environment to work on their mental health. Nate is so knowledgeable, patient, and kind, and the course content was insightful and honestly life-changing. I'll be using it often to remind me of my goals."
- Justine E.
Imagine what it will feel like as you:
Feel more empowered and in control
Live life the way you want to live it
Respond to depression in a whole new way
Catch negative thinking and create healthy patterns
What is it worth to you, to feel more in control?
Nate makes things incredibly easy to understand and provides a simple way to use treatment strategies.
Garret T.
I love the habit tracker the best. Nate gives you plans and ideas to use every day and I love checking them off each day and improving on the things I missed.
Brit M.
If you think there is no hope, don't fall for it. I'm so glad I took this course to get a strong base of recovery. I'm doing things I never thought possible. Highly recommended!
Amaile H.
Immediate access.
Freedom to access it anywhere.
Multiple therapy sessions worth of information.
13 engaging self-paced videos.
Worksheets to guide you through learning to reduce depressive symptoms.
Still have questions?
No problem. Check out the most frequently asked ones below.
Will this help me with my depression?
Wait! Do I have to pay every month?
Do you actually know what you're doing?