The OCD struggle is real.
The endless search for a qualified therapist.
Doubting yourself over and over again.
Can't get the thoughts to stop.
Lost time doing compulsions.
It's time to send your OCD packing.
Kids, teens, adults, and families — listen up! True OCD specialists are hard to find. OCD treatment can feel near impossible. Even with all of these barriers, you now have the opportunity to unlock and use the power of evidence-based treatment skills. Taught by Nathan Peterson, who has helped hundreds recover and he's ready to empower you to send your OCD packing! Bye Bye!
Join now
This program is unlike anything you've tried before.
By simply following the right strategy and step by step by guidance, you can feel confident in overcoming this OCD once and for all.
42 engaging videos
Each video is 5-15 minutes. Easy to follow and skip around as needed. Know exactly how to handle your OCD as we go through learning your OCD, treating it, and maintaining progress.
Your OCD fear covered
What you're going through is unique, but rest assured that videos for your OCD theme and fear are included. You will get step-by-step guidance.
Treatment (the good stuff)
You will be taught evidence-based treatments including exposure and response prevention and how to apply it to your OCD.
All answers unlocked
To keep yourself engaged, you'll be using a series of worksheets that help bring motivation and help you set goals for success.
An action plan
I take you through creating an action plan for your treatment. Track your symptoms. Learn about yourself. Create exposure and treatment skills. Set your goals.
Supportive community
Join the community of others navigating through their own OCD. Ask questions and give and receive support!
THE 3-PART SYSTEM
This is where the magic happens.
Module 1: Master my OCD
Why do I have OCD?
Can OCD be cured?
Does my topic or fear matter?
Common OCD themes
Medications for OCD
Reassurance and accommodation
Separate yourself from OCD
Understanding the OCD cycle
Biggest lies of OCD
Module 2: Apply treatment skills
Building your foundation
Why do exposure and response prevention
How to start treatment
Three types of exposure
How to choose your exposures
How to build a hierarchy
How to respond during exposures
How to do an exposure
After your first exposure
How to know if your exposure is working
Module 3: Maintain my progress
Living a lifestyle of exposure
What if other themes start creeping in?
How family can help you
How to maintain your progress
Groups and social media
Ending with success
Don't forget about the bonuses.
Extra treatment skills
Gain special access to the forms that include examples of exposure hierarchies for many of the OCD themes.
17 extra videos
Yes! Your OCD theme/fear has a specific and unique video guiding you in building treatment and giving extra tips.
MEET YOUR INSTRUCTOR
Nathan Peterson
Nathan is a licensed OCD specialist who has helped hundreds recover from OCD and anxiety through his own private practice and online.

He has devoted his career to spreading OCD awareness through his YouTube channel with millions of views.

He knows what works and what doesn't work when it comes to treating OCD and wants the best for those who suffer.

He is considered a kind and compassionate individual who spreads joy to those he works with, bringing humor and making those around him feel less alone.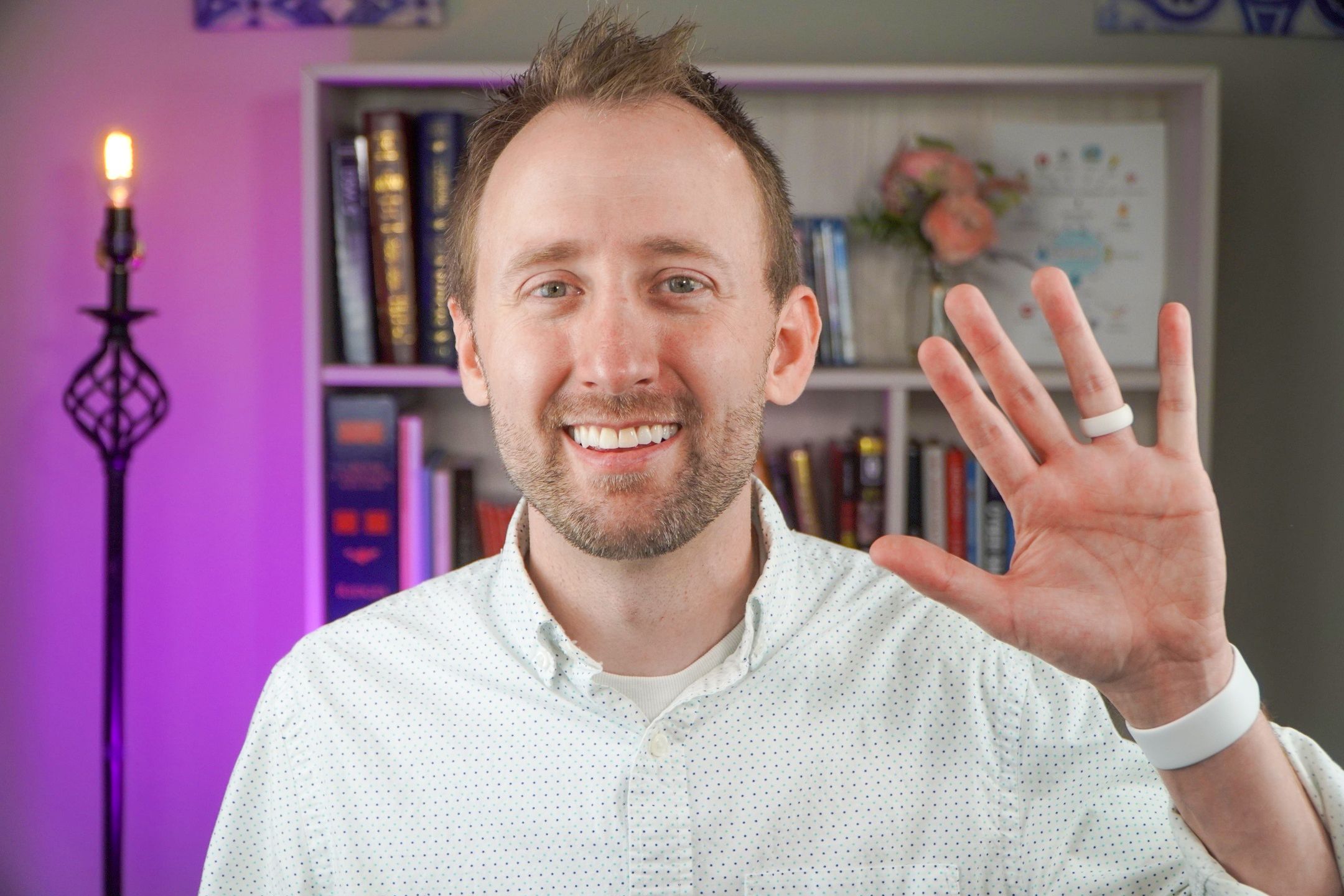 "I tried everything and this was the first thing that helped my OCD."
- Jamal M.
"If you thought his Youtube videos were good, these are even better!"
- Jeremy B.
"I don't know where I'd be without this course. I can't recommend it enough!"
- Stacy H.
If you enjoyed my Youtube videos, you'll LOVE my online course.
Imagine what it will feel like as you:
Learn to gain the upper hand with your OCD.
Learn to conquer fear.
Enjoy a deeper connection with life.
Learn to stop doing compulsions quickly and naturally.
Grow your confidence and self-esteem.
What is it worth to you, to feel like yourself again?
This guy gets it! I've never felt so heard and relieved. I've been dealing with OCD for most of my life and can finally see the light.
Richard T.
I applied everything I learned from this course and already feel so much better after 3 days. Anyone with OCD needs this course!
Kenisha J.
The videos are so easy to watch. Nate brings OCD into a whole new perspective with easy-to-follow directions. I'm so happy I purchased this.
Maddox
Do you need this course? Let's check.
You have OCD or you're a family member wanting to help.
You want to learn how to control your thoughts and do fewer compulsions.
You want to learn real treatment that costs less than seeing a therapist one time.
You're ready to teach your OCD who's the boss.
Immediate access.
Freedom to access it anywhere.
40+ self-paced videos and growing.
27 page journal to use throughout the course.
Worksheets to guide you through treatment, step-by-step.
BONUS! Extra exposure ideas worksheets.
BONUS! 17 extra videos covering all OCD types.
Still have questions?
No problem. Check out the most frequently asked ones below.
Will this work for my OCD fear?
What if I'm a support to someone with OCD?
What is the refund policy?
What if I have a question while in the course?
Wait! Do I have to pay every month?
Do you actually know what you're doing?